Top 5 toughest women in fairy tales (inspired by Good Night Stories for Rebel Girls)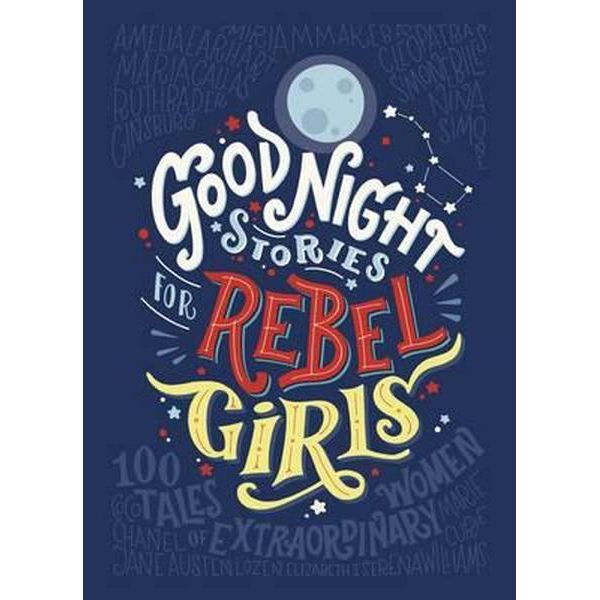 Recently, when browsing through some  online newspapers, I stumbled accross an article promoting the childrens book Good Night Stories for Rebel Girls on the Guardian.
The founders of the whole project Elena Favilli and Francesca Cavallo started a kickstarter campaign to create, illustrate and publish the book. By now (June 2017) they raised more than € 675.000 with more  than 13.000 backers. Pretty great success, I'd say.
In their interview with the Guardian, this was when they got me hooked :
"We chose to write the stories in the style of a fairytale – lots of them start 'once upon a time'," said Favilli. "We are really thinking of the book as a modern fairytale that children will read at bedtime before they go to sleep."
To be honest, the two teaser stories on Serena Williams and Frida Kahlo didn't fully thrill me. Maybe since they are more similar to short biographies than to fairy tales, however I have to admit the illustrations are awesome. Well, I can imagine that the stories also appeal more to young girls than to me.
However, what left a mildly stale taste in my mouth was when they claimed :
"We know children's books are still packed with gender stereotypes," said Favilli.
Indeed, there is the popular stereotype of the damsel in distress which you can find in many popular fairy tales or folk stories. However, there are plenty of examples of witty and tough women and girls in classic fairy tales and folk tales. Not every woman is a damsel in distress. Not every woman is a lonely princess that just waits for her prince or knight in gilded armour. Not every girl is red-riding-hood that gets eaten by the wolf.
This was also the idea of a similar project, called the "Fairy Tales of the Fiercer Sex" by Alison Larkin. She produced an audio book about "fairytales of strong, brave, independent, at times irreverent girls and women who take charge of their lives, go on their own adventures, rescue themselves, and sometimes even save the men they love". Alison Larkin only includes European tales, including some well known folk tales like the "Snow queen" by Hans Christian Andersen.
You can read an interessting review on the book fairytalefandom.com
Now, without further ado, I set out to present my list of:
The top 5 toughest women in fairy tales
5. The Girl Who Overpowered the Moon
A Siberian tale in which a reindeer herder is pursued by the moon. She keeps tricking the moon until he is exhausted and promises to give her people light at night and to measure the year for them.
Unfortunately I can't share this story with you, since it is not yet public domain. Maybe you can obtain a copy of "The Man in the Moon: Sky Tales from Many Lands" by Alta Jablow and Carl Withers  in your local library.
4. The youngest sister in "The feather bird" or "Fitcher's bird"
After her elder sisters were killed by a sorcerer and get abducted herself, she does not despair. She brings back her sisters to live, tricks the sorcerer into a feigned wedding and sets the house where he and his kinsmen gather ablaze.
Read the full story here.
3. The Dragon's Revenge
Betrayed by the man who she loved, a woman seeks revenge, turns into a dragon and burns him alive.
 2. The Mastermaid
An early Norse Superwoman that simply saves the day. She rescues her prince again and again from a giant. After that she puts spells and makes a fool of every man who wants to marry her, just in order to rescue the prince yet again.
Read the full story of the Mastermaid here.
To be honest, the Mastermaid was very, very close to being my favorite female character ever, but the title of the toughest woman goes to the epic:
1. Brünhild in Ring of the Nibelungs
Brünhild, the princess of Iceland, in the Ring of the Nibelungs. She gives Gunther hell in the competition when he seeks to marry her and is only overcome with magic and trickery. Also in their wedding night, she beats the shit out of her husband.
What is your list of tough women in fairy tales? Share with us in the comments.