Top 3 Fairy Tales for the Chinese New Year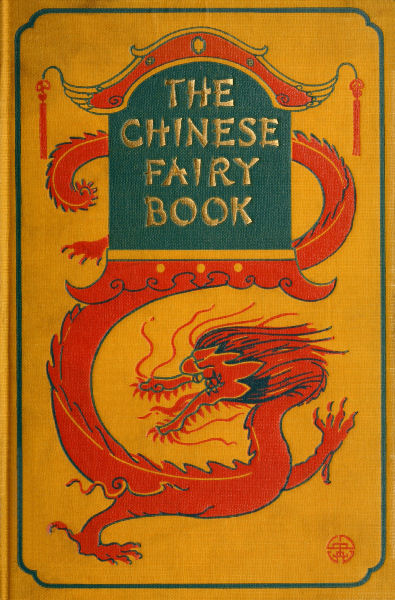 Top Stories for the Chinese New Year
The Chinese New Year is based on the Lunar calender and falls between the 21st of January and 21st of February. The Chinese New Year 2022 is on the 1st of February, however, celebrations take about two weeks. It is celebrated not only in China, but also in Korea, Vietnam, Mongolia and every place with notable Chinese communities. The New Year celebrations are centred around removing the bad and the old, and welcoming the new and the good. It's a time to worship ancestors, exorcise evil spirits and pray for good harvest.
This is the context of the following folk stories that we love to share with you: 
3. The Flower-Elves
In The Flower-Elves a scholar is being asked a favor by a bunch of young maidens: "And now we have a great favor to ask, that every New Year's day you make a small scarlet flag, paint the sun, moon and five planets on it, and set it up in the eastern part of the garden. Then we sisters will be left in peace and will be protected from all evil. But since New Year's day has passed for this year, we beg that you will set up the flag on the twenty-first of this month. For the East Wind is coming and the flag will protect us against him!"
2. The Favorite of Fortune and the child of ill luck
The Favorite of Fortune and the child of ill luck is a story of a faithful wife who waits for her beggar-husband to return for 18 years until he comes back as a king. He 
After a few days the emperor said to his wife: "We spend every day in festivities, as though every day were New Year."
Unfortunately the story has a sad twist, but that, you have to read for yourself.
1. The Legend of Monster Nian
 According to the ancient Chinese legend, in ancient time, there was a ferocious monster named "Nian" with sharp teeth and horns. The Legend of Monster Nian is the traditional story that is being narrated in China for the New Year Celebrations.
Chinese Zodiac Signs
The Chinese Lunar calendar is divided into 12 Zodiac signs, which are represented by animals. We encourage you to learn more about the Chinese Lunar New Year and about the 12 Chinese Zodiac signs. 
Zodiac sign for 2023 – The Rabbit
The rabbit is believed to be the luckiest of the 12 animals to be born under and considered a gentle animal that thinks before acting. The Year of the Rabbit represents peaceful and patient energy.
You should check out our post The best folk- and fairy tales about The Hare.
Zodiac sign for 2022 – The Tiger
The zodic sign for 2022 will be the tiger. The tiger is a regular character in folk tales and fables in most Asian countries, but also in Brazil and a few African countries. Here are a few picks for you: 
The Tiger in China
THE NODDING TIGER (A CHINESE WONDER BOOK) BY NORMAN HINSDALE PITMAN
THE MAD GOOSE AND THE TIGER FOREST (A CHINESE WONDER BOOK) BY NORMAN HINSDALE PITMAN
THE TIGER'S DECOY (The Chinese Fairy Book, 1921) by Richard Wilhelm
THE FOX AND THE TIGER (The Chinese Fairy Book, 1921) by Richard Wilhelm
The Tiger in Burma
HOW THE HARE DECEIVED THE TIGER (SHAN FOLK LORE STORIES, 1902) BY WILLIAM C. GRIGGS 
The Tiger in South Africa
THE TIGER, THE RAM, AND THE JACKAL (South-African Folk-Tales, 1910) by James A. Honey
The Tiger Brazil
How the Tiger Got His Stripes (Fairy Tales from Brazil, 1917) by Elsie Spicer Eells
Why the Tiger and the Stag Fear Each Other (Fairy Tales from Brazil, 1917) by Elsie Spicer Eells