PYGMALION AND GALATEA (OLD GREEK FOLK STORIES TOLD ANEW, 1897) By Josephine Preston Peabody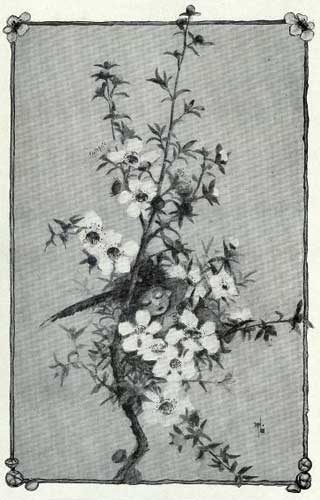 The island of Cyprus was dear to the heart of Venus. There her temples were kept with honor, and there, some say, she watched with the Loves and Graces over the long enchanted sleep of Adonis. This youth, a hunter whom she had dearly loved, had died of a wound from the tusk of a wild boar; but the bitter grief of Venus had won over even the powers of Hades. For six months of every year, Adonis had to live as a Shade in the world of the dead; but for the rest of time he was free to breathe the upper air. Here in Cyprus the people came to worship him as a god, for the sake of Venus who loved him; and here, if any called upon her, she was like to listen.
Now there once lived in Cyprus a young sculptor, Pygmalion by name, who thought nothing on earth so beautiful as the white marble folk that live without faults and never grow old. Indeed, he said that he would never marry a mortal woman, and people began to think that his daily life among marble creatures was hardening his heart altogether.
But it chanced that Pygmalion fell to work upon an ivory statue of a maiden, so lovely that it must have moved to envy every breathing creature that came to look upon it. With a happy heart the sculptor wrought day by day, giving it all the beauty of his dreams, until, when the work was completed, he felt powerless to leave it. He was bound to it by the tie of his highest aspiration, his most perfect ideal, his most patient work.
Day after day the ivory maiden looked down at him silently, and he looked back at her until he felt that he loved her more than anything else in the world. He thought of her no longer as a statue, but as the dear companion of his life; and the whim grew upon him like an enchantment. He named her Galatea, and arrayed her like a princess; he hung jewels about her neck, and made all his home beautiful and fit for such a presence.
Now the festival of Venus was at hand, and Pygmalion, like all who loved Beauty, joined the worshippers. In the temple victims were offered, solemn rites were held, and votaries from many lands came to pray the favor of the goddess. At length Pygmalion himself approached the altar and made his prayer.
"Goddess," he said, "who hast vouchsafed to me this gift of beauty, give me a perfect love, likewise, and let me have for bride, one like my ivory maiden." And Venus heard.
Home to his house of dreams went the sculptor, loath to be parted for a day from his statue, Galatea. There she stood, looking down upon him silently, and he looked back at her. Surely the sunset had shed a flush of life upon her whiteness.
He drew near in wonder and delight, and felt, instead of the chill air that was wont to wake him out of his spell, a gentle warmth around her, like the breath of a plant. He touched her hand, and it yielded like the hand of one living! Doubting his senses, yet fearing to reassure himself, Pygmalion kissed the statue.
In an instant the maiden's face bloomed like a waking rose, her hair shone golden as returning sunlight; she lifted her ivory eyelids and smiled at him. The statue herself had awakened, and she stepped down from the pedestal, into the arms of her creator, alive!
There was a dream that came true.